At Regina Pacis Academy, our classrooms (with the exception of Kindergarten) are shared classrooms, consisting of two grade-level classes. Our homerooms are Grades 1/2, 3/4, 5/6, and 7/8.
We encourage you to review our complete curriculum by grade level, including the textbooks used and the literature read.
All students receive Literature, Language Arts and Mathematics instruction at their grade level, by splitting the homeroom class into two groups. For other subject content areas, such as History, Science, Religion, and Latin, students alternate curriculum based on a two-year model (indicated as Year A and Year B).
For example, in Grades 5/6, students will learn Greek history in Year A and Roman history in Year B. Over a two-year period, all 5th and 6th Grade students will cover both areas of ancient history content.
RELIGION
Theology, as queen of the sciences, comes first, so that our students will always know the two most important things: who they are and for what they have been made. Our instruction emphasizes knowledge of the Bible, the tenets of the faith, the sacraments, living a life of prayer, the lives of the saints, the liturgical calendar and the practice of virtues. Our school utilizes a school-wide virtue education program to imbue all classes with a focus on virtuous living. The sacramental life of the school includes a weekly all school Mass (as well as daily Mass offered before school), weekly Eucharistic Adoration, weekly praying of the Most Holy Rosary (or the Way of the Cross, during Lent) as a school community, and frequent reception of the Sacrament of Reconciliation.
LITERATURE & LANGUAGE ARTS
Literature & Language arts, our longest content block, encompasses many subject areas, including, but not limited to, reading, writing composition and mechanics, grammar, spelling, vocabulary, public speaking, and poetry. Achieving a strong culture of reading and writing are main goals for our school. Younger students are taught to read by learning the phonetic sounds that make up the English language. Understanding grammar enables students to put together their thoughts so they express themselves clearly and succinctly through both the written and spoken word. Our children are enriched by reading beautiful literature, aiding in the formation of their person. Poetry demonstrates the beauty of putting those words and thoughts together gracefully. It allows children to boost their memory skills through recitation.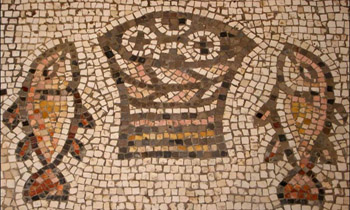 HISTORY
A classical curriculum is history-intensive; many subjects are studied within the context of history, which is divided into four periods (the ancients, the medieval period through the early Renaissance, the late Renaissance through the early modern era, and modern times). History comes alive with presentations, map skills, making timelines and through the study of geography. Children study the story of man from Creation to the present day. Children learn that all world events and individual lives are part of God's loving providence. Enriching the history text are many stories, art and music of the historical time.
LATIN
The classical educational approach is language-based, instead of image-based. The study of Latin supports the study of language. Latin is the language of the Church, the root language of English and the language used by minds educated in the classics throughout the history of Western Civilization. It serves to train the mind in a clear and logical manner. All students at Regina Pacis Academy receive Latin instruction, with grades K-2 receiving Latin coursework one day a week and growing to a full four-day a week class in all other grades. Upper school students participate in the National Latin Exam. Children are introduced to Latin through vocabulary and prayers; they learn the Pater Noster, Ave Maria, Gloria Patri, table blessing and Latin songs.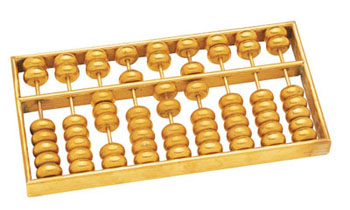 MATHEMATICS
Our second longest content block taught is mathematics. Mathematics is taught to order the mind and promote accuracy, insight and self discipline. Math prepares the students to tackle higher ordered thinking in subjects such as Philosophy. Through an effective structure called incremental development, topics are introduced to students in spaced steps. The time between steps allows students to gain confidence at one level of difficulty before moving to the next. Throughout the year, in every lesson, previously learned information is continually reviewed and practiced. Topics are not dropped but grow in complexity, so learning is systematic and sequential. We assess all students before the beginning of each year to place them in an appropriately leveled mathematics class. Because math is offered at the same time school-wide, students can level up to a higher math class. A full math curriculum through Algebra 1 is offered.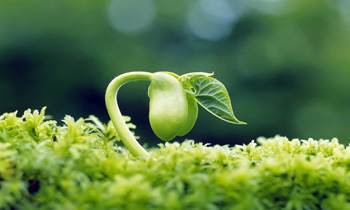 SCIENCE
Children explore the wonder of our world created by God through observation and experience with the natural world, the five senses, the seasons, plants and animals. Enriching the science themes are many related fictional and non-fictional books. Exploring, observing and understanding the natural world aids in our knowledge of God's creation. Each grade level learns science content with hands-on experiences and content instruction.

ART
Art is a major language of childhood and a compelling expression of who a child is and how they view the world they live in. Through the study of art, the children learn an appreciation for the visual arts, to understand art as a visual record and expression of mankind, the six fundamentals of art (line, shape, color, texture, space and value) and to create works that are uplifting, edifying and pleasing to God. Art projects take many forms depending on the grade level. Children learn basic art concepts and use of materials, looking at the works of the masters and experimenting with different techniques.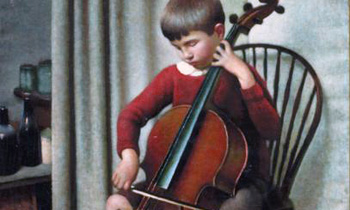 MUSIC
Our Music program is a combination of singing instruction, study of famous composers, and music appreciation.
DRAMA
Our Drama program teaches students to see their acting abilities as a gift from God, which they can use to enrich the lives of others. In order to give the best gift possible, the students put a great amount of work into every production. All students audition and receive roles, memorize lines, and learn to bring their characters to life. They are instructed in the basics of projection and enunciation, and are taught how to move and behave onstage. Students learn to present themselves with confidence, and many also learn a sense of humor about themselves, as theater requires even the meekest students to sometimes take center stage. There are two drama performances presented every year - one in the winter and one in the spring. Students in younger grades (K-2) also incorporate drama into their language arts and history content areas as a more organic approach to drama.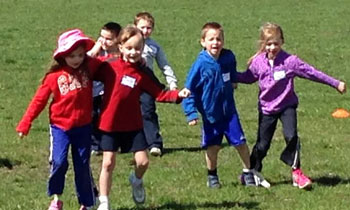 PHYSICAL EDUCATION
All students have physical education class, where they learn the basics of body control, endurance, strength and balance. Sportsmanship, cooperation, self-control, and kindness are virtues that team play allows students to practice.